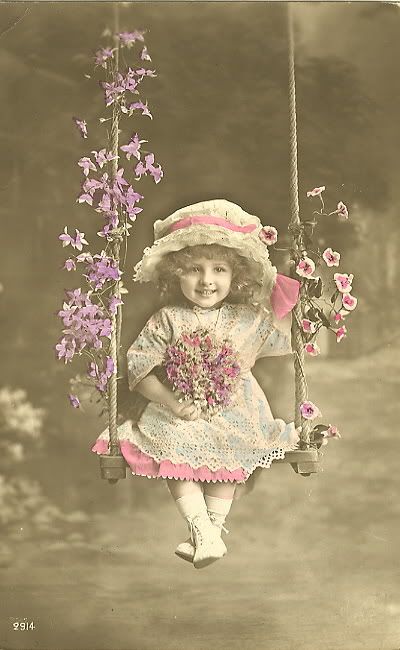 Awwwwwww. But you wouldn't want a whole one...
Wow, well, it looks like I just can't stop the cheesiness from flowing this week! Today, kids, I'm going to talk to you about your
INNER CHILD
. Before you bring up your lunch, WAIT just a few seconds, and hear me out...

I know not all of you can afford therapy (hell, I'm not sure I really can either), so I'm going to maximise the efficiency of my therapy by telling you all the good tips I get given (you save money, face, and time this way). Good idea, huh?

I am (and I'm guessing a lot of you are as well) a bit of a big bully - to myself. To everyone else I'm like a soft, fluffy rabbit of empathy and joy. To myself I'm like a fiery ball of relentless, violent, satanic fury. Anyway, the gist of quite a few of my shrink sessions involved me trying to visualise my younger self (don't do this at work BTW- it can make your eyes leak a bit) and imagining saying the sorts of horrible things I say to myself NOW to that person. I find the best sort of age to remember back to is 5ish - maximum cuteness and innocence, and I personally can't relate to anything much younger than that.

If you do genuinely try and close your eyes and imagine saying 'You're pathetic, there's nothing to be afraid of, you're crazy, you're a loser, you're a waste of space' etc etc etc to this shining little blonde bundle of loveliness, it just feels abusive and utterly wrong.
And it's a pretty good lesson, because essentially, you ARE STILL that person, believe it or not, and your squidgy, vulnerable bits (the bits you shout at) are still about that sort of mental age, really, if you know what I mean. Ugh, I'm not sure I'm explaining this very well.

All I know is that the more I've made a conscious decision to take care of myself, as I would a fearful child; the more relaxed I've been a panicky situation. You wouldn't scream 'DON'T FUCKING PANIC YOU CRAZY BITCH!!' to a five year old if they said they were scared (and if you would, perhaps you should fork out for some therapy after all...). It is literally the most counter-productive and adrenaline-raising option available to you. You need to shush, and swaddle, and stroke, and hum to, and cuddle that petrified thing inside.

If you want the science rather than the hippy version, it turns out that being angry with yourself causes just the same physical and emotional response as someone else being angry with you or shouting at you (tight chest, adrenaline, cortisol, fear, anxiety etc etc), so is a perfect cocktail for escalating your panic if it's beginning to rear its head.

I know it's hard to get out of the abusive patterns if you've spent a lifetime trudging up and down them, but the almighty God of science ALSO shows us that neural pathways CAN be rebuilt, and behaviours CAN change, so it IS possible to start again.

So go on, give yourselves a big cuddle y'all! Because inside, you are still that cute, innocent, freckly little ball of loveliness. And, of course, because deep, deep down, you know you're worth it....*
If your inner child is this creepy, then you might need to shout at it to make it go away again.

.
*This blog post was in no way brought to you by L'Oreal or any other you-hating haircare or beauty conglomerate.